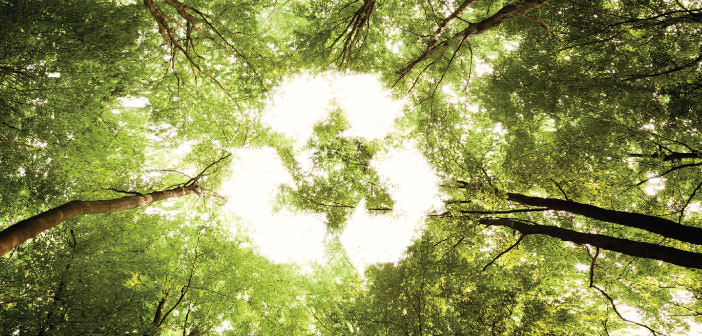 Circular Economy and opportunities that arise in Serres
The Circular Economy is the new EU policy which aims at a more sustainable production model. Through the Circular economy, waste is converted into raw material and either reused to create new products or processed for the purpose of producing energy, for example what is known in many people as bio-gas. So far, the global economy is working on the linear take-consuming-reject model, a philosophy in which each product arrives sometime at the end of its useful life. This process creates a problem of sustainability, as the one-off use of resources, combined with the ever-increasing needs of
the world's population, leads to depletion of the planet's natural resources.
This method has now come to an end!
The transition to the Circular economy is the challenge of our time and one of the greatest challenges in the world, in order to build a truly viable growth model. Waste is now of value and benefit to the citizen as well as to the society, the environment and the economy of a place. In this context, it is particularly important to realize the opportunities and prospects that arise for our place, within this new productive model .It can be easily realized that a Prefecture such as Serres, which basically relies on agri-food activity, could exploit much of the waste from agricultural and livestock activities in a cyclical economy model. With the implementation of the cyclical economy, in the Prefecture of Serres we can transform our agricultural and livestock waste into a  comparative advantage.
Responding to the challenges of the times, we have the opportunity to capitalize on this advantage in combination with European financial instruments, with the aim of economic growth, promoting new forms of healthy business and creating new jobs, integrated into a sustainable environmentally friendly model of our country and not only. So far , in our Municipality , we are implementing actions to promote the culture of the cyclical economy. We participate as Lead Beneficiary in the cross-border Green Crew project, which highlights the role of the social economy in managing "green waste" and in the cyclical
economy.
In the framework of the implementation of the Green Crew project, a Training Week will be organized by the Municipality of Serres, which will be held in the first half of 2019 with the aim to inform citizens about the business potential that arise from the use of Green waste . Additionally, the Municipal council approved the establishment of a cooperation agreement between the municipality, AUTH, TEI of Central Macedonia and ECOCITY, aiming at the exchange of know-how and experience, training and implementation of actions to promote the cyclical economy to the citizens, as well as the integration policies and strategies in the production process of enterprises.
Recently, ELSTAT figures show the prefecture of Serres as the poorest in Greece, with GDP per capital at 9,863 euros, the lowest in the Region and the whole of Greece. These elements, at any rate, must be a matter of concern to us and mobilize us all, especially the institutions of the wider region, about the development of a single and integrated action plan. Circular Economy can be one of the areas of action among others and, perhaps, a good start. We have to leave back the anchorages of the past and the meticulous tactics .The time has come to overcome our weaknesses, to cooperate intelligently, quickly and methodically under a common vision and to go forward, capitalizing on the potential of our place and our age . Written by Mr.Kostas Karpouchtsis , Economist, Business Consultant and Municipal Councilor of the Planning & Development Department of Municipality of Serres