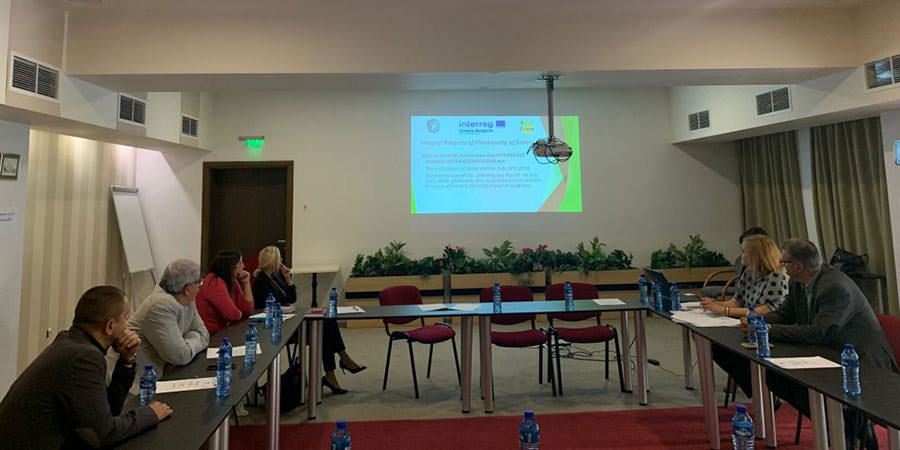 HELLENIC REPUBLIC Serres, 29/10/2018
PREFECTURE OF SERRES
MUNICIPALITY OF SERRES
DEPARTMENT OF PROGRAMMING, DEVELOPMENT,
QUALITY AND EFFICIENCY
Post. Address: Kon. Karamanlis 1
Information Papíka Athena-Maria
Tel. : 2321350158
PRESS RELEASE
Subject: "2nd Technical Meeting of the GREEN CREW project funded by the European Territorial Cooperation Program GREECE-BULGARIA 2014-2020"
The 2nd Technical Meeting of the Partners that took place in mid-October, was held in Blagoevgrad, Bulgaria, in the framework of the implementation of the project "Green Employment in the Management of Bio-waste – Green Crew". The meeting was attended by representatives of the Municipality of Serres, Deputy Mayor of Environment Chalkas Pantelis from the Directorate of Cleaning and the Department of Planning, Development, Quality and Efficiency, as well as representatives of the other partners (Municipality of Blagoevgrad and Aristotle University of Thessaloniki).
During the 2nd Technical Meeting, the progress of the project was delivered in concrete deliverables by each partner, along with the subsequent actions on the organization of the "White-Shared Training Week"
Essentially, Training Week will equip participants with new knowledge of "green specialization" and training in bio-waste management in order to successfully respond to future jobs in the green economy.